Package Tracking Everywhere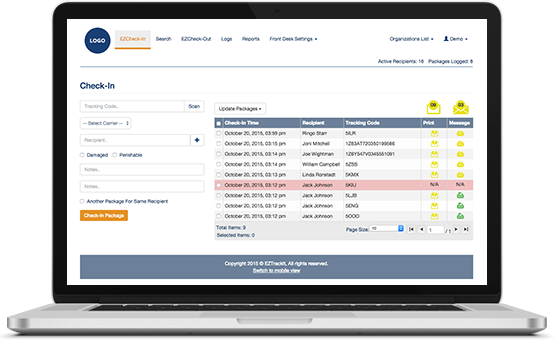 SAVE TIME & MONEY
Automated package tracking allows fewer people to get more done.
TOTAL ACCOUNTABILITY
Track packages as they come in all the way to their final destinations.
ACCESS RECORDS ANYWHERE, ANYTIME
Access records anywhere, anytime, so you can get what you need every time.
STEP 1: LOG IT IN
Use your existing computer and barcode scanner, smartphone or MC40 to log deliveries into the EZTracklt system in seconds, effortlessly creating verifiable documentation.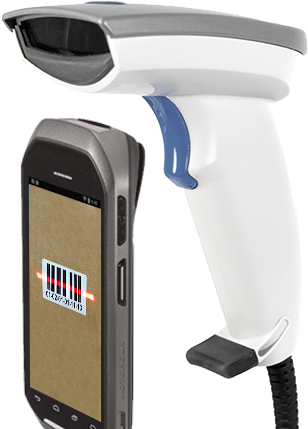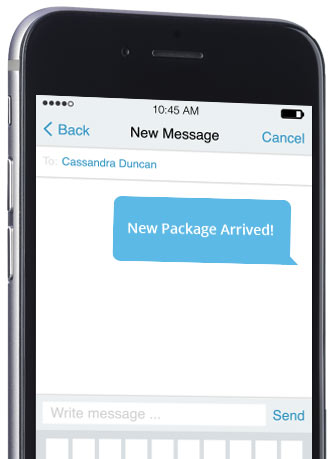 STEP 2: NOTIFY AND CREATE LABELS
Instantly notify recipients via email or text message to let them know they've got mail. Additional package notification features include lobby displays and social media alerts.
STEP 3: CONFIRM DELIVERY
EZTracklt's simple package logging software confirms deliveries whether packages are picked up by the recipient or are delivered to them in the building or in the field . Cloud-based storage of documentation can be accessed at any time, from any device, to ensure accountability and recipient satisfaction.