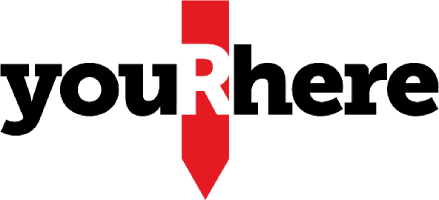 Enhance your Visitor Experience with Interactive Digital Signage.
About youRhere
From our beginnings in Calgary and Toronto more than 20 years ago, we now have installations coast to coast and are expanding internationally. youRhere has become the leader in interactive digital signage in Canada by offering full end-to-end systems integration and focusing on customer service. Our interactive solutions provide unique opportunities to connect with your visitors and tenants.
We Offer Full End-to-End Systems Integration
We will help you through the entire process of crafting your solution, from choosing your enclosure and hardware, to designing your software, to delivery and installation. Then, post installation, we provide full service and support for the life of the installation, from managing your content changes to providing full remote and on-site support.
Choose Your Hardware
These are our Standard Models which are our most popular and cost-effective digital signage solutions. All Standard units, unless otherwise noted, come with a 42" commercial grade touch screen monitor, a mini PC with eco-friendly nightly shutdown and a stainless-steel finish.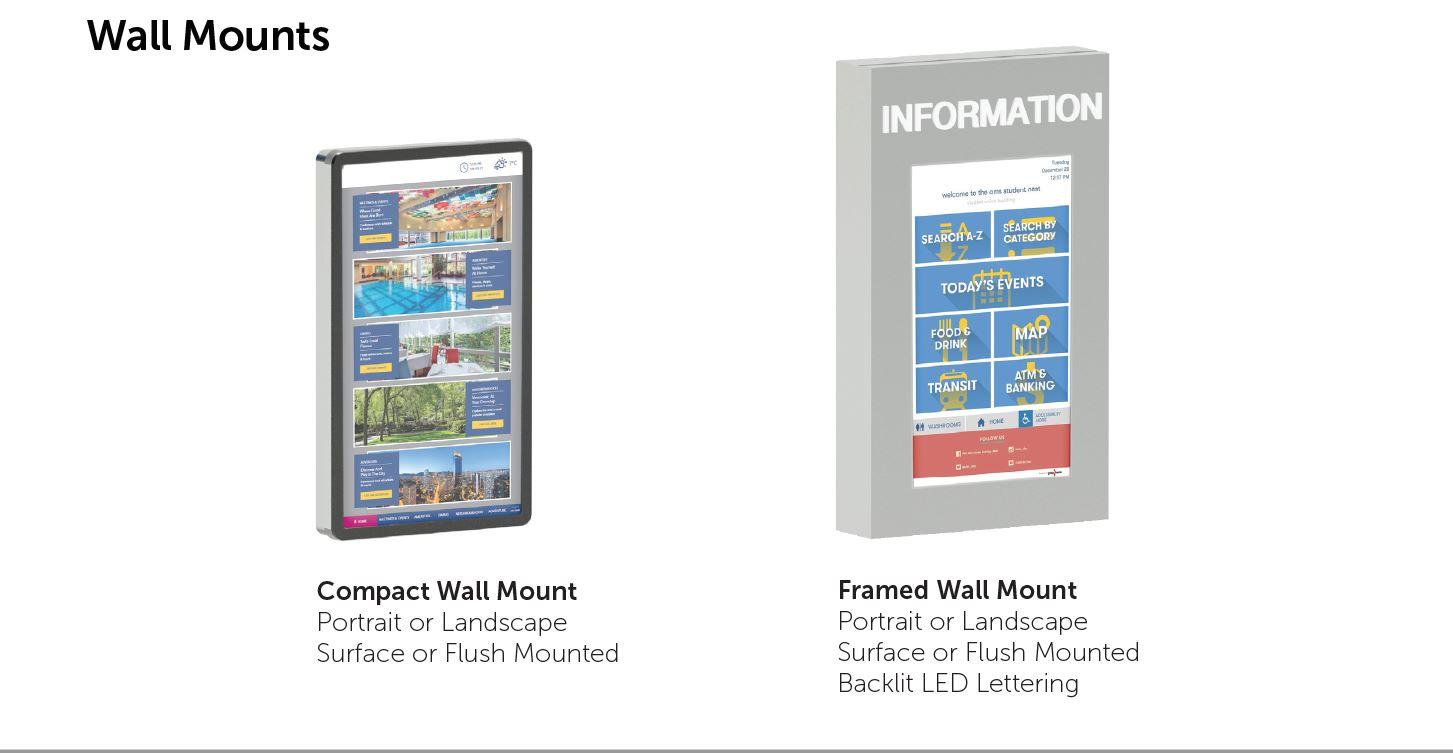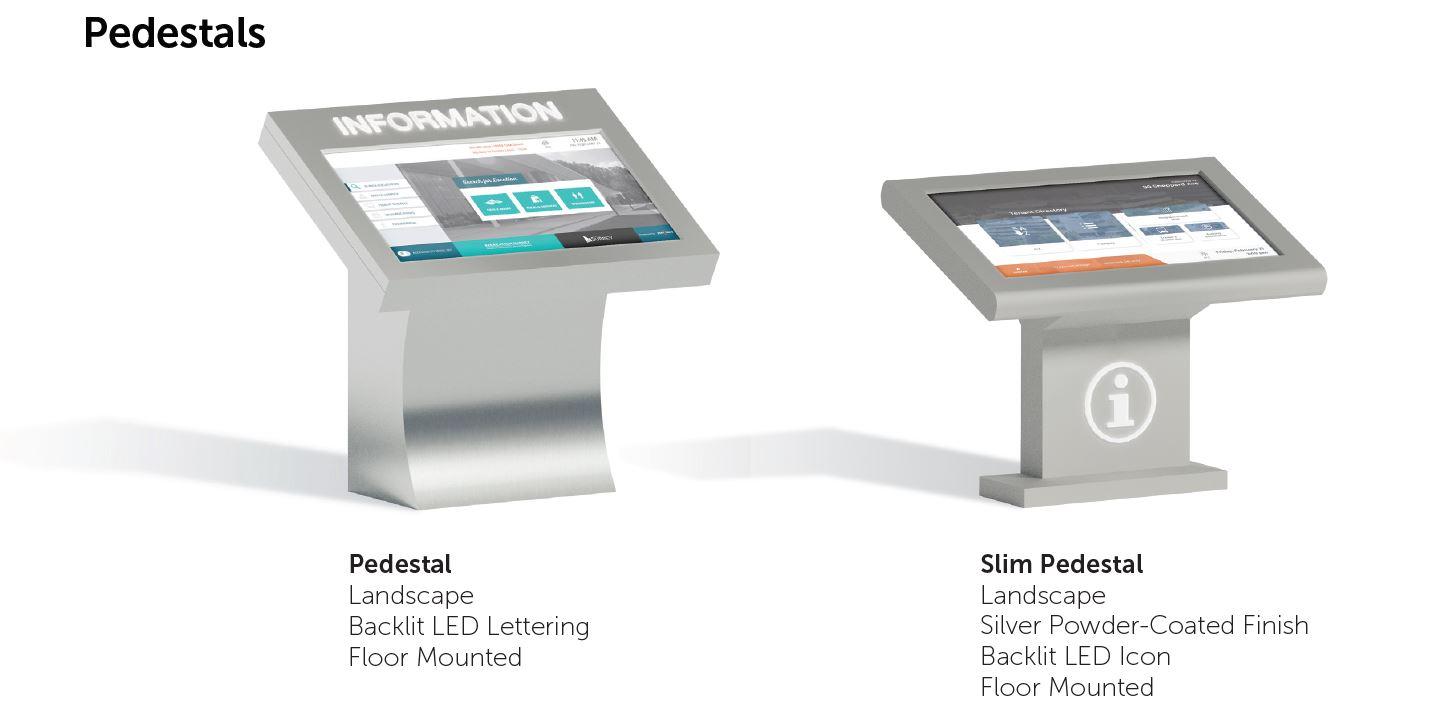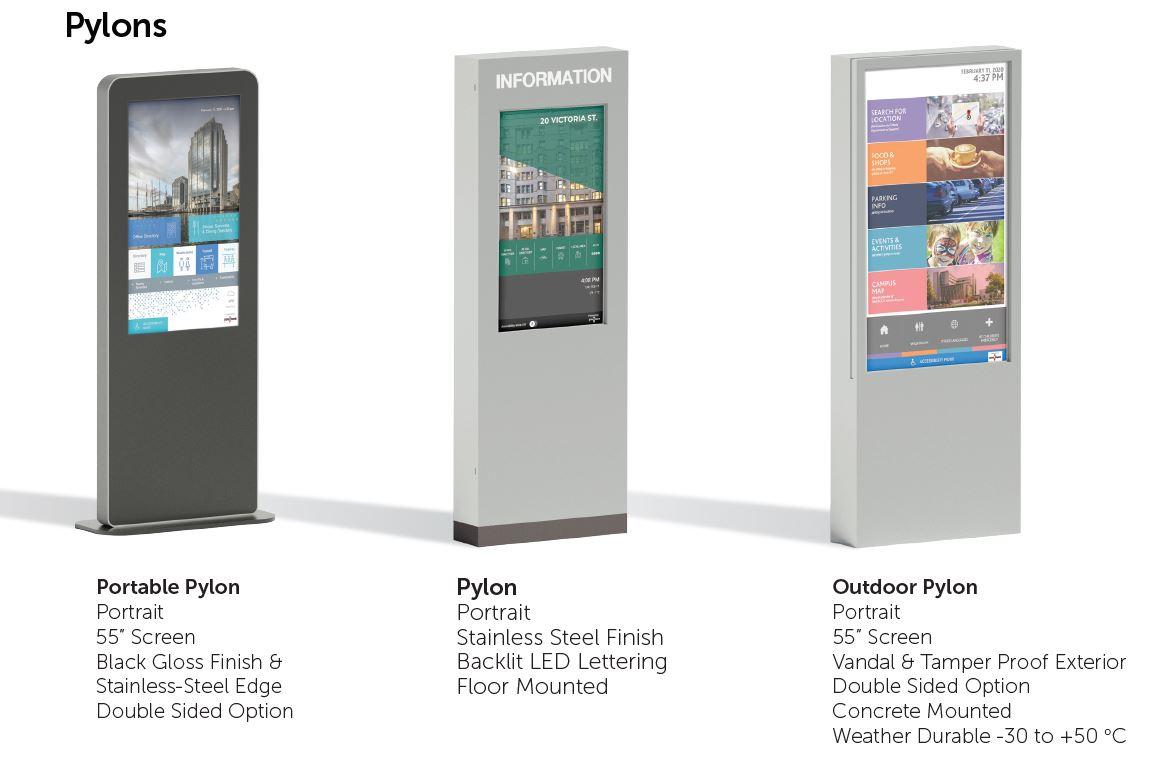 Or Build a Custom Design
Our custom digital signage brings your brand and vision to life. We can create variations on our standard models or create completely new enclosure designs. Our design team creates innovative yet functional solutions able to incorporate a variety of screen sizes, custom colours, lettering, and finishes.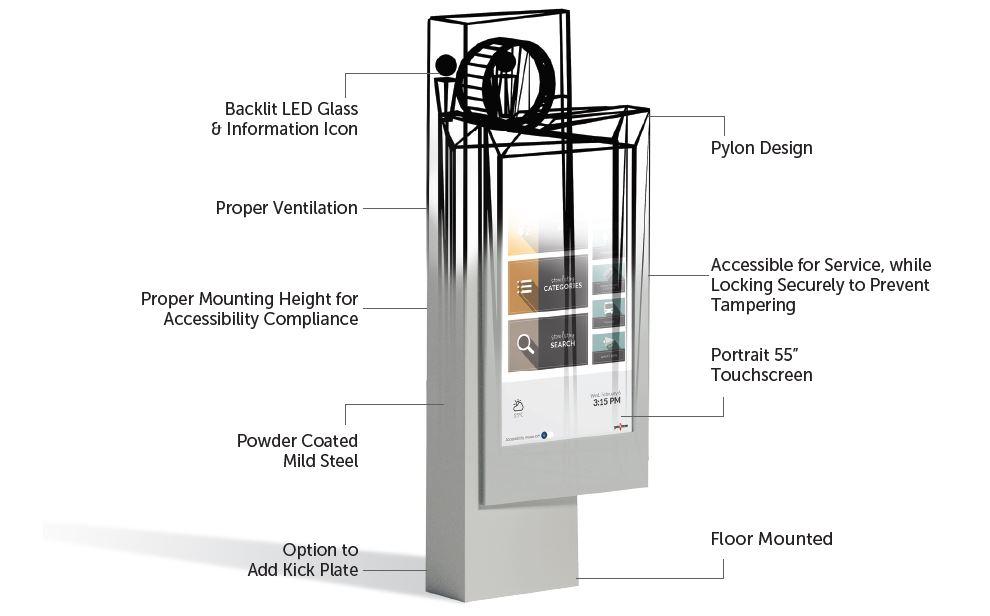 Customization Options

Retrofits & Existing Enclosures
We can work with your existing enclosures to create an updated design and retrofit new and improved hardware. Turn outdated or static directories into interactive or passive digital content.
Add Software Functionality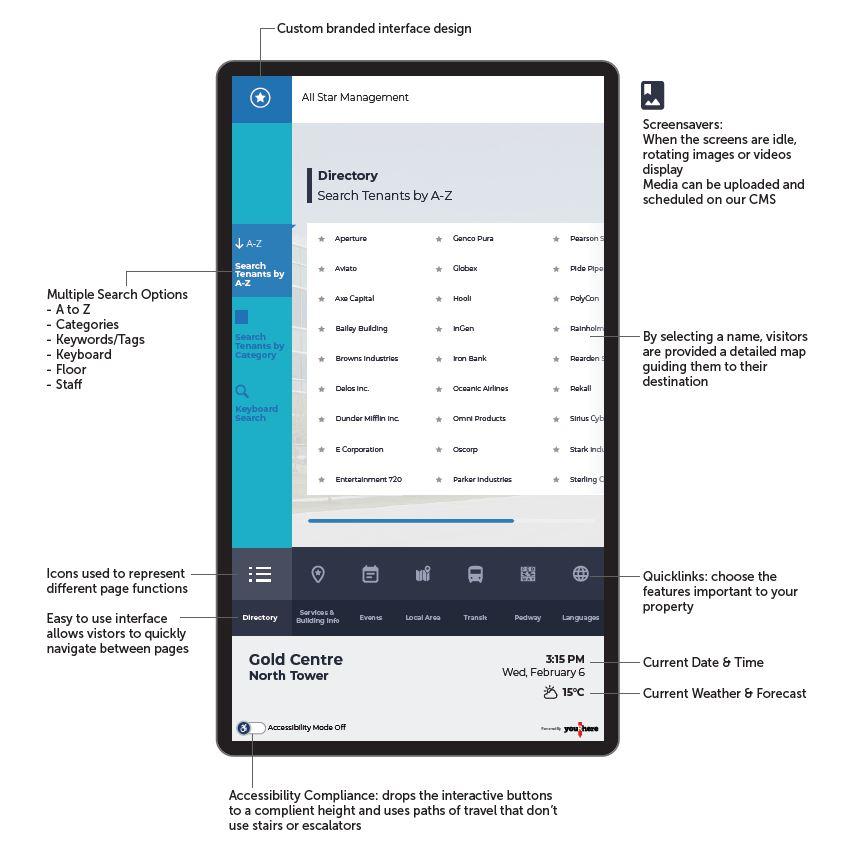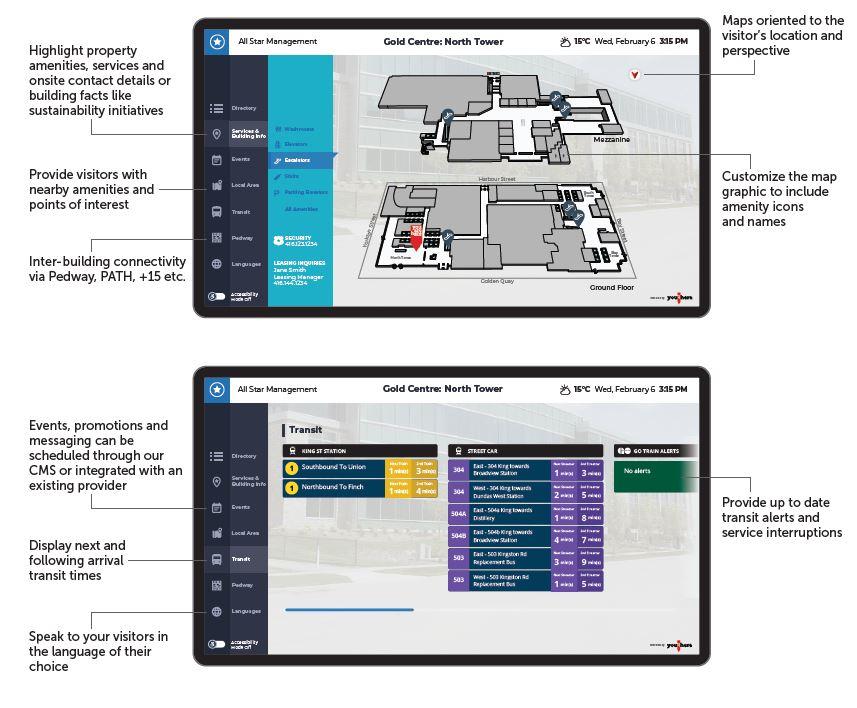 Software Features

We Deliver, Install & Train
Our team takes care of the delivery, installation and provides you with the training you'll need to manage your units.
One Easy-to-Use Management Platform
You'll receive full access to our Content Management System (CMS) which allows timely changes and control of multiple media streams from one easy-to-use platform. Update tenant information, logos, events, and important information as often as required.
You Analyze
You'll also have access to user data from your units. Visualize traffic trends and amenity usage to drive informed decisions on security, maintenance, and leasing.
You Select a Support Plan
Gold: Our premium, all-in plan where we manage, service and support your units, while providing extended hardware warranties and the lowest rates on any additional services required.
Silver: Our most popular plan which allows you to update and manage your units with regular assistance and support from our professionals.
Bronze: Our most cost-effective plan that gives you the tools to manage and updates your units with our service and support when needed.
We Service & Support
Our remote or onsite Service & Support team is available to help. If you're upgrading technology or hardware, updating content or simply have a question, we're there to assist & ensure your units are working smoothly.
Additional Products
Static Digital Signage
In addition to interactive, we can supply passive (non-interactive) signage to display important messaging, promotions, video, or television signals.
Recognition & Donor Walls
These solutions effectively highlight and provide digital recognition to donors, as well as keep donations organized and searchable.
Room Signage
Screens outside meeting rooms, boardrooms, or classrooms make it easy to view bookings and see immediate updates.
Mobile
Custom-built mobile application (IOS and Android compatible) with your branding and specific needs on one easy to update platform.
Online Portals
Internal website to distribute secure information and vital functions like paying rent or requesting maintenance.
Elevator Screens
Passive screens in elevators communicate important messages and enhance the visitor experience.